Car Dashboard Sticky Silicon Gel Pad
Regular price $23.95
0
Free & Fast US Delivery

Dispatch in 1-3 Days

Easy 30 Days Return

Secure Payment
Use your phon as a GPS but struggle to find a place to hold it? You could buy phone mounts, but those take up too much space.
These anti-slip mats, however, are almost paper-thin!
Made of a sticky silica gel, not only can this cling onto your car's dashboard or windshield, but you can also stick your phone to it. And like magic, you'll find that it won't move or slide out of place!
But that's not all this mat is good for. With a complete glue-like texture all around, anything with a flat surface can stick to it! Whether you have loose change, a tablet, sunglasses, or car trinkets, this can hold it all.
Then, when you don't need to use it, simply peel it right off. Easily washed with water, and nearly indestructible in design.
these will last you for many years to come!
Features:
Colors — Black and White
Grips onto your dashboard or windshield 
Gluey silica gel firmly holds your phone (or anything with a flat surface)
No added adhesives, glue, or magnets
Easy to remove and wash with water
Small and thin construction for convenience and a space-saving design
Dimensions: 5.5in X 3.1in / 14cm X 8cm
Slap these anti-slip pads onto your dashboard. You won't believe how easy it is to stick your phone to it! Grab yours today by choosing a color above, and clicking the "Add To Cart" button now!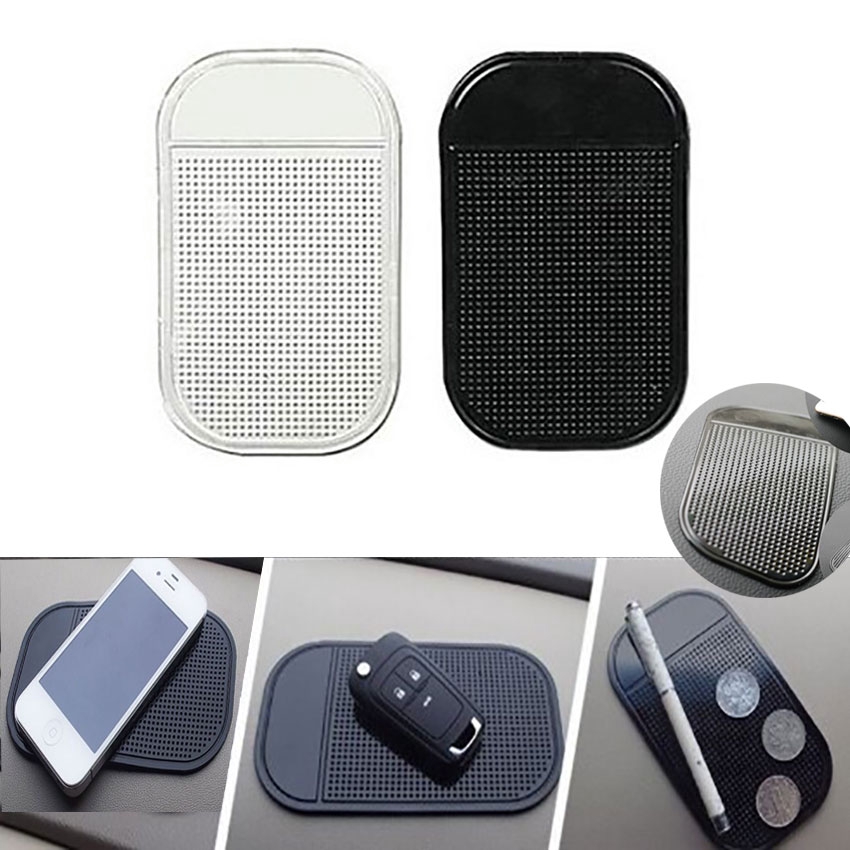 Related Products
We are working harder for your business success